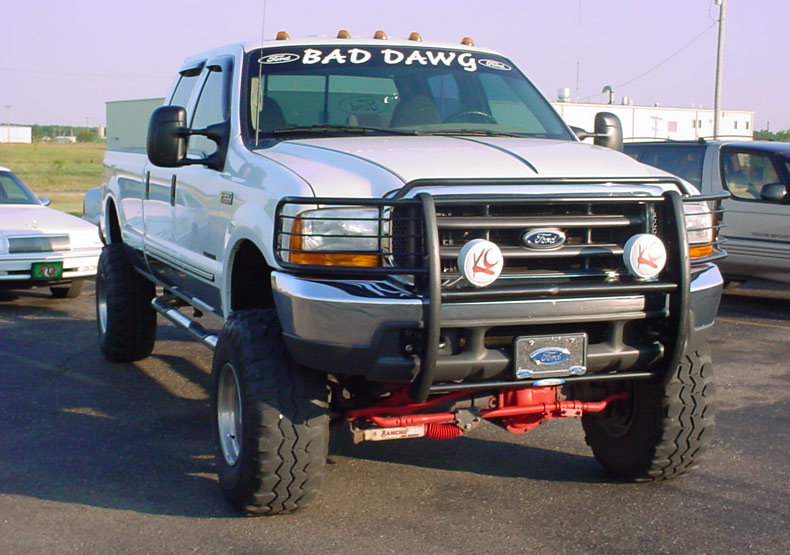 Hello there,

Y you posted a picture of my jeep on readers rides, I thought I would send you a picture of my 2000 Ford F350 Powersroke.
It has a 6 inch lift and 36x14.50x16 super swamper radials. The truck is driven daily. I just thought that since you all did such a good job
listing my jeep that I would try and get my truck listed also. I currently have it for sale for $27,000 if anyone is interested they can call
1-316-322-5374 Will give all details then.
Thanks and keep up the good work!!!

Kenny E.